Music: Ceeza Milli ft. Wizkid – Shayo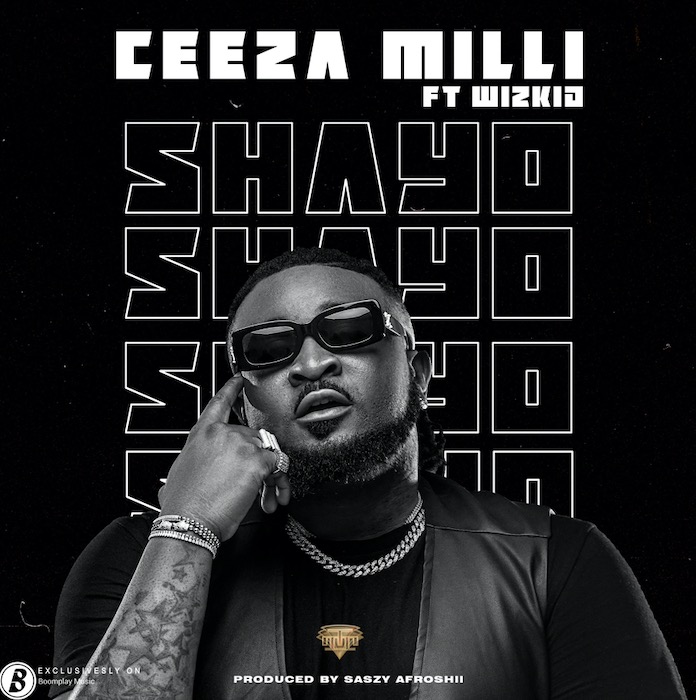 Aristokrat Records presents "Shayo" by Ceeza Milli ft. Wizkid off the highly anticipated album Diamond in the Rough.
'Shayo' featuring WizKid is an expression of the aftereffect of an intoxicated youth. 'Shayo' embodies the afrobeat culture with the lyrics and storytelling.
'Shayo' is a Yoruba slang for alcohol. In the song, Ceeza Milli is describing his experience, while discussing his appreciation for women.
LYRICS
O lata
Baby your body na fire
Girl you know say nobody badder
To ba dole wa tu ba da, wa tu kpa da o eh

Loke loke ahan
Jeun soke ahan
Your matter no be joke o ehen
Girl your body fire ehen

Shayo plenty, manya
Panya, omo yakpa o, o gbono, gbefun
Baby o, make we manya

Shayo plenty make we manya
O gbono, omo mi lara o
Owo yakpa o, baby o
Hope say you no go tire

[Wizkid]
(?)
Dey with the one wey dey really really burst my mind
I no mind, she no mind
Say tonight everything is cool and nice
Where we dey na lowkey o
Say nobody really know, we no dey light all night
I wanna come through for you baby
Everything fresh and cool all night

Baba de, shoma de, taba de, shoba de
Omoge sho ma la mi o, wa till the early mor mor
Omoge sunmo mi shoma gun mi o
Erima whine and craze
Omoge wa wa to mi o
Omoge I dey for tonight
Omoge I dey for the ride

[Ceeza Milli]
Them say we dey do too much (o wa)
You never see anything (O wa o)
For your front we go pop champagne ( o wa)
You dey vex say we buy motor (o wa)
Genevieve shake ukwu (o wa)
Come down wiggle whine that thing (o wa)
Make a nigga feel something (o wa o)
Come close make I spray you something (o wa o)

It's STG
Stream and Download Song Mp3 Below:
We are sorry that this post was not useful for you!
Let us improve this post!
Tell us how we can improve this post?
TAGS