6ix9ine Gets Akon Out Of Retirement For Locked Up Remix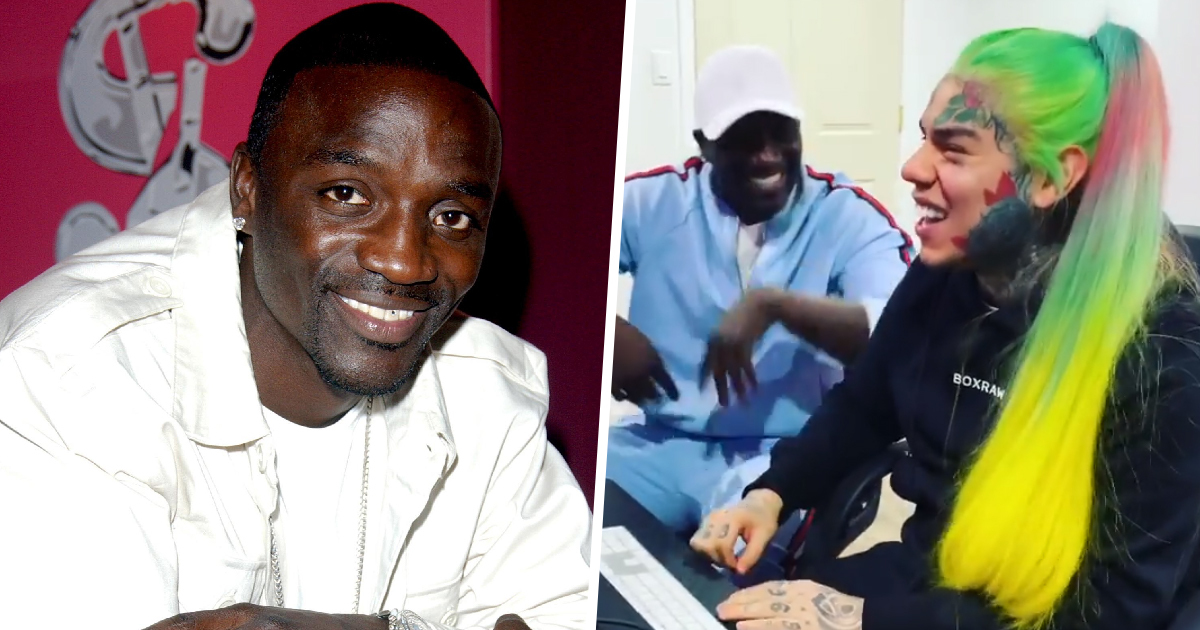 Akon has come out of retirement to become the first brave artist to work on a collab with Tekashi 6ix9ine since he was released from prison.
Tekashi – real name Daniel Hernandez – has become somewhat of a controversial figure in the rap world, with many artists refusing to work with him after he ratted on his fellow Nine Trey Bloods gang members to get a shorter prison sentence.
The 24-year-old was moved to serve the rest of his sentence on house arrest earlier this year, after serving 17 months of a two year sentence for racketeering.
Watch below:
Since his release, 6ix9ine has made a huge comeback in the music world, which prompted Snoop Dogg to say 'they gotta stop pushing this rat.'
'All these media outlets making snitching cool,' he wrote on Instagram. 'I'm old school. Fck 69 and everybody pushing his line right now, all New York GZ feel me on this and if you don't fck u2.'
But, it seems as though Akon doesn't fall under that category as the pair took to Instagram to share a sneak preview of their remix of Akon's 2004 classic Locked Up, from the comfort of a home recording studio.
In the caption 6ix9ine teased that Locked Up Part 2 would be on his upcoming album, telling his followers,'this album going crazyyyy.'
Admittedly, the collab is unsurprising after Akon previously defended Tekashi and said he would like work with him following his release from prison.
When asked by DJ Whoo Kid whether he would listen to 6ix9ine's album, he said, as per XXL:
I'ma feature on that record. Matter fact, I'm about to call Tekashi right now and say, 'Yo, T, what we doing? I'm about to get on that record. Listen, I'm me. You can't beat me up. I'm getting on that record.'
That record probably be the hottest record that drop this year because of all that. Just think about all that surrounded this record. Even if you don't like him. You gonna' get it, download it, out of curiosity.
Tekashi has been teasing the release of his forthcoming album Gooba for a while now, pushing the release date back a couple of times. Most recently, he said he was delaying the release date as a sign of respect for the George Floyd protests that are ongoing throughout America and other parts of the world.
We are sorry that this post was not useful for you!
Let us improve this post!
Tell us how we can improve this post?